Gone are the days when nursery wallpapers were poorly designed and difficult to apply and remove. Today, nursery wallpaper has undergone a major transformation, becoming more subtle and sophisticated, much like the modern nursery itself. Not only is it easy to install and remove, but it also adds a touch of style to your baby's room.
Moreover, nursery wallpaper today is versatile, and can be adapted to suit any personal taste. Many parents choose to use it as an accent wall, painting the other walls in complementary colors. But with the right wallpaper, a four-walled approach can also be an excellent option.
Whether you prefer monochrome, colorful, elegant, or bold designs, there is a nursery wallpaper to suit every taste. Here are some classic, contemporary, and fun nursery wallpaper ideas to inspire you as you create the perfect room for your little one.
Also Read: 9 Innovative Ideas for Organizing Toys and Reducing Clutter
1. Animal Nursery Wallpaper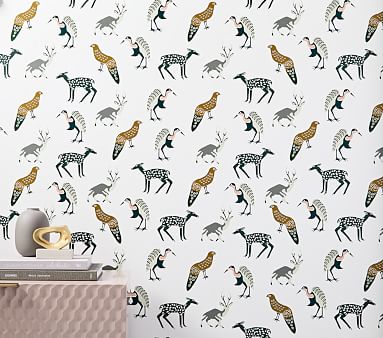 Add a touch of adorable animal charm to your child's nursery with easy-to-apply peel-and-stick wallpaper. This versatile design will seamlessly blend into a toddler's room as they grow.
2. Sun-Shine Nursery Wallpaper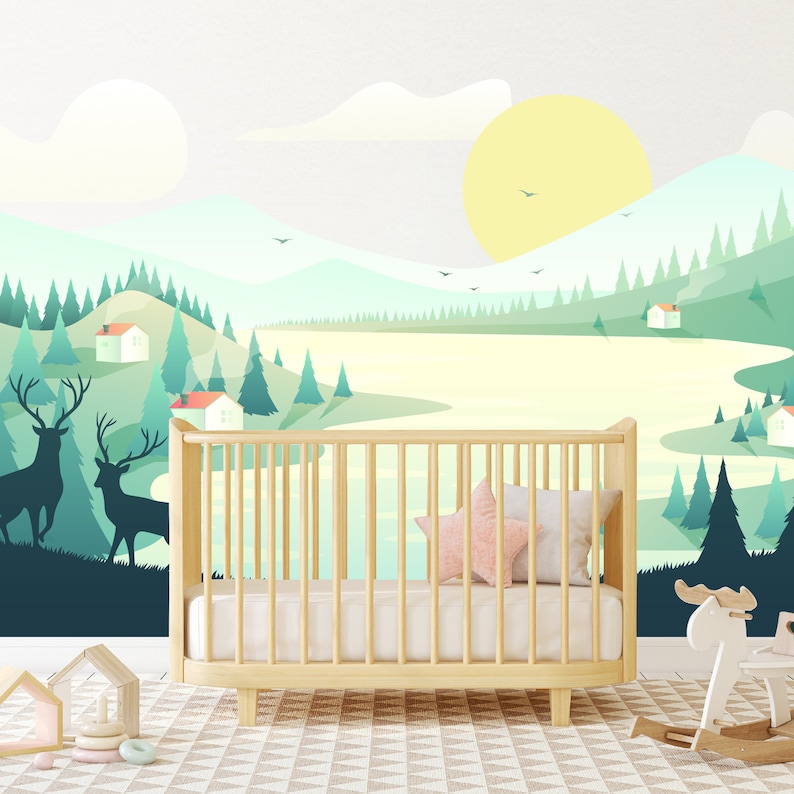 This nature-inspired nursery wallpaper is perfect for a baby boy's first room. It captures a whole world in its art, and your child can continue to discover new stories in it as they grow.
3. Balloon Nursery Wallpaper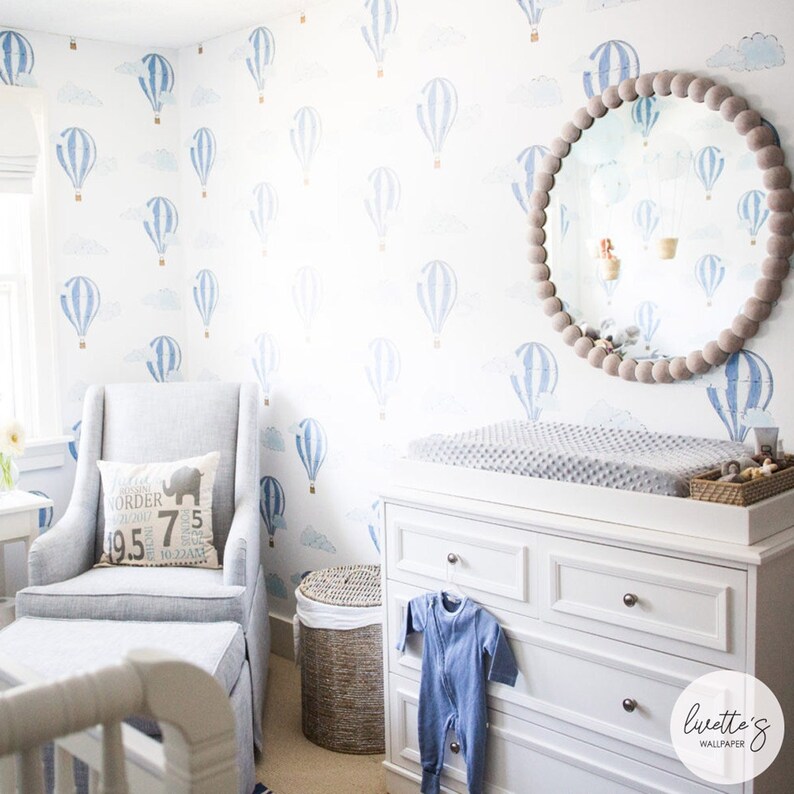 This charming wallscape brings the classic baby room theme of "things that go" to life, helping your little one soar off to dreamland. And if blue isn't your color, there are several other options to choose from.
4. Tropical Nursery Wallpaper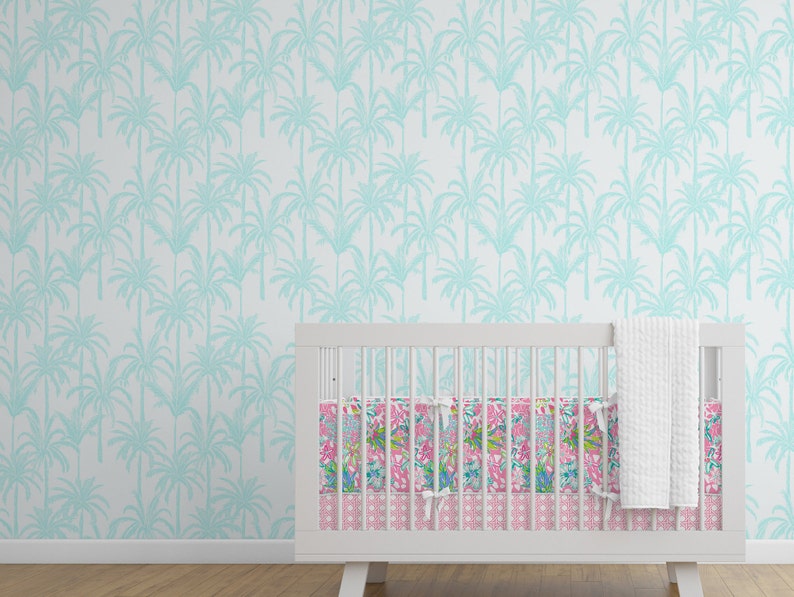 Add a touch of tropical fun to your baby's room with palm-print wallpaper. Create a beachy atmosphere that pays homage to your favorite destination, whether it's Laguna or West Palm. These playful palm trees make a playful background for any beach-themed nursery and will easily transition into a toddler's room in the future.
5. Minimalist Nursery Wallpaper
Bring a touch of bohemian style to your baby's room with this black-and-white nursery wallpaper from Murals Wallpaper. It's a gender-neutral option that can be paired with a variety of colorful or neutral furniture and decor to create the perfect nursery design.
6. Olive Branch Nursery Wallpaper
An olive branch is a symbol of peace and an elegant design choice for a nursery bedroom wallpaper. This timeless pattern can grow with your child and continue to be a beautiful addition to their room.
7. Chic Floral Nursery Wallpaper
Floral-print walls are a popular design choice for nurseries, but we particularly love this vibrant wallpaper design that appears to be blooming from the ground. It's a whimsical addition to a baby girl's room and can be paired with all-white accents and neutral-colored furniture to create a bold and girly look.
8. Woodland Creatures Nursery Wallpaper
Bring the beauty of nature into your baby's nursery with this soothing wallpaper featuring flora and fauna. Available in four color palettes, it's a subtle and elegant design that can fit seamlessly into any room aesthetic.
9. Vintage-Inspired Animal Nursery Wallpaper
Bring the nostalgia of a bygone era to your baby's room with these playful and colorful vintage nursery wallpaper prints from Etsy. The soft colors and fun designs, featuring hot air balloons and old-school planes, create a timeless sense of joy in a baby's room.
10. Bird + Vine Nursery Wallpaper
Is it a jungle or a baby's bedroom? These lush creeping vines and nesting birds create a stunning jungle-themed nursery. The design is complemented by a bold frond-printed rug, but balanced with sleek and minimalist furniture.
11. Abstract Scenery Nursery Wallpaper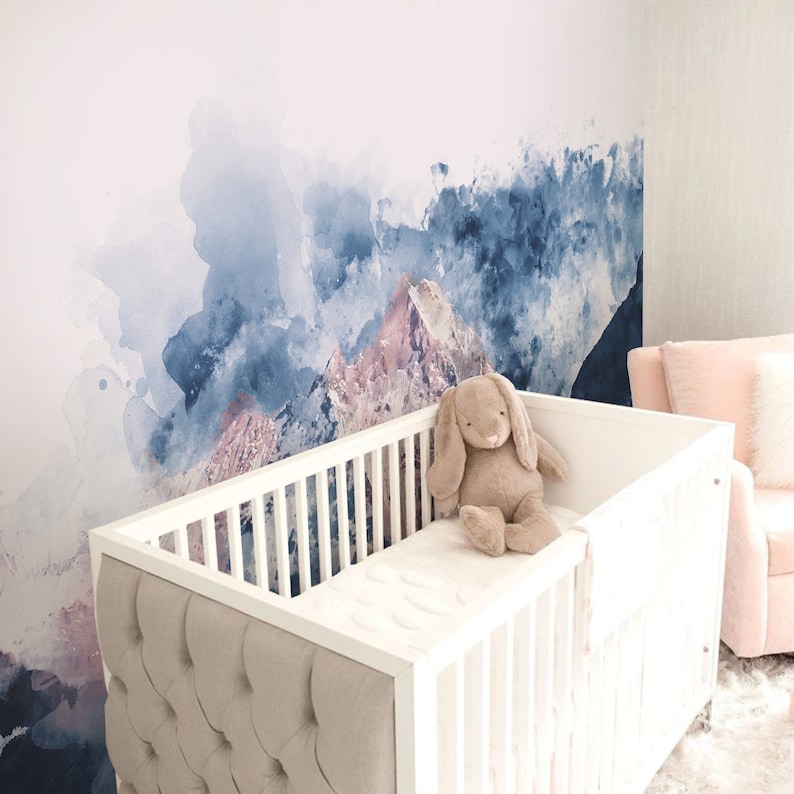 The beautiful colors and shapes in this watercolor-inspired mountain mural nursery wallpaper from Etsy will create a serene atmosphere for your little one's sweet dreams. It's a perfect choice for a baby girl's room.
12. Cheerful + Celestial Nursery Wallpaper
A subtle and sweet nursery wallpaper is the key to creating a simple and soothing environment for your baby. This gender-neutral design featuring smiling moons and stars is perfect for any nursery design.
13. Rainbow Nursery Wallpaper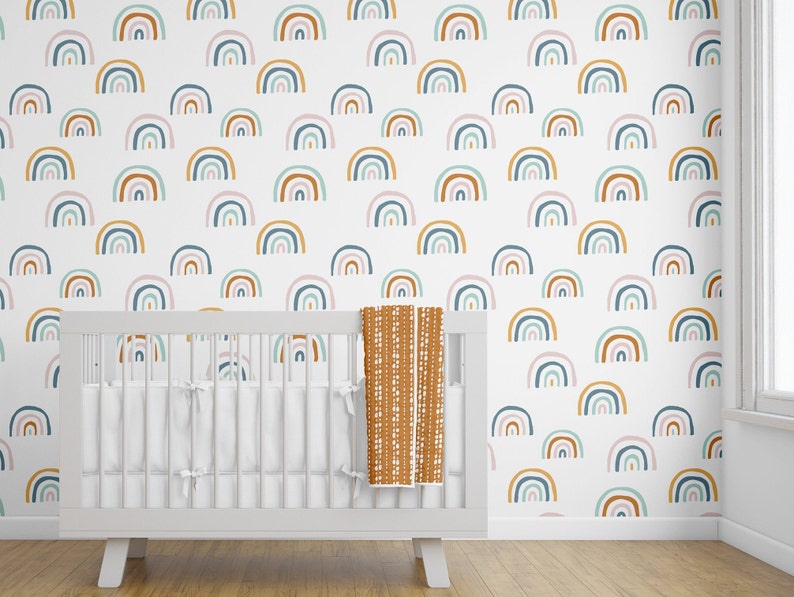 Rainbows symbolize whimsy and hope, making them a perfect addition to a baby's room. This charming rainbow nursery wallpaper is a gender-neutral option that adds a touch of sweetness to any modern nursery.
14. Tiny Dancer Nursery Wallpaper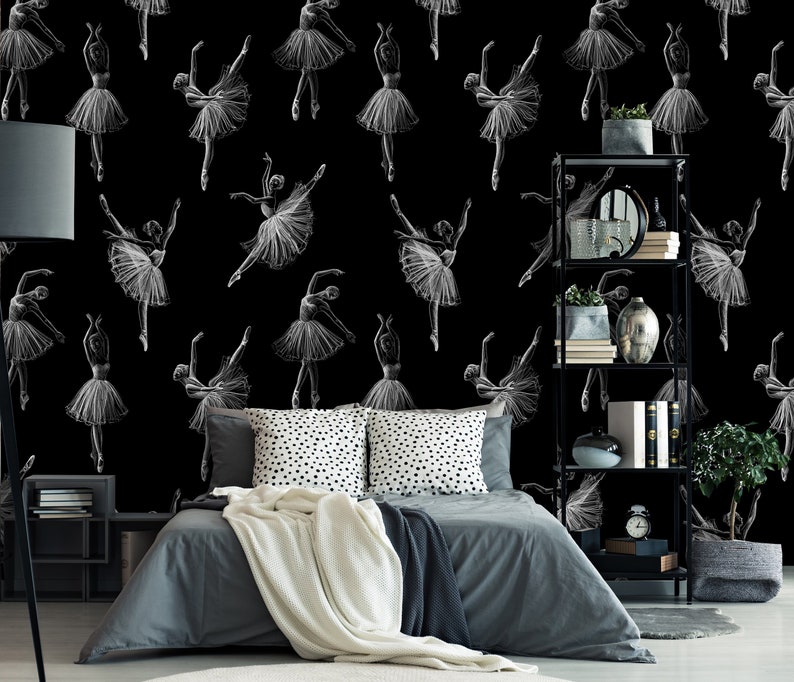 This bold and chic wallpaper is a great choice for a baby girl's nursery. The black background makes a striking statement, while the sketched ballerinas dancing above your little one's head add a feminine touch.
15. Bold + Bright Geometric Nursery Wallpaper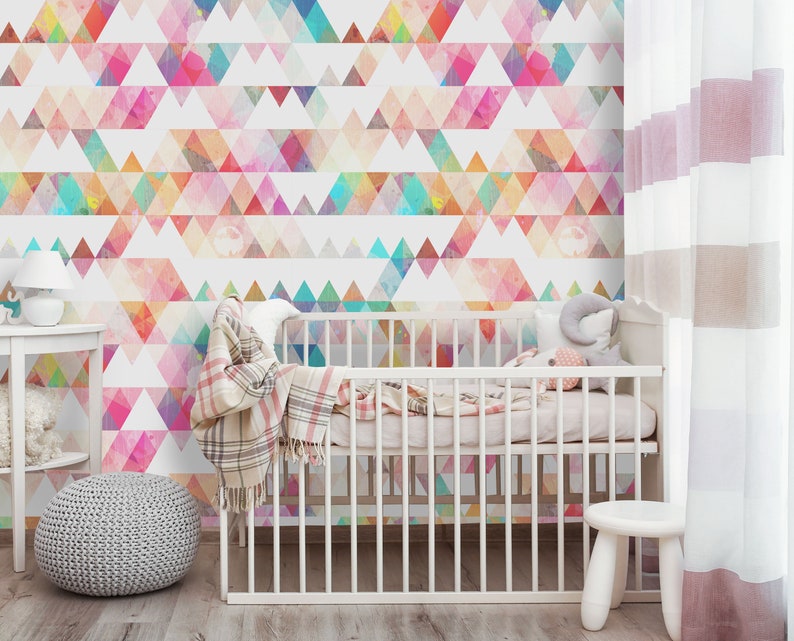 This nursery wallpaper features bright and bold colors that make it stand out, and your baby will love growing up in such a playful room. If the pink option is not to your liking, there is a similar cool option available for boys' room.