In this article we will share The 15 Best Stunning Loft Beds Ideas That not only for kids, adults also love.
Loft beds give house guests the ultimate, all-in-one space and comfort if you don't have a sleeper sofa. These are some of the best loft sleepers you can buy online to setup up your bedroom in style.
The 15 Best Loft Beds which kids love a lots
if your are looking beds for small places or making workspace as kids room for both, so these are the best beds for you.
1/15 Best Modern Bed
Perch Loft Bed
Make your contemporary lean and compact design as a perch loft bed. Plywood with a smooth white straightness becomes a beautiful and mattress-fitting bed.
2/15 BEST For WORKSPACE
Sleep & Study Loft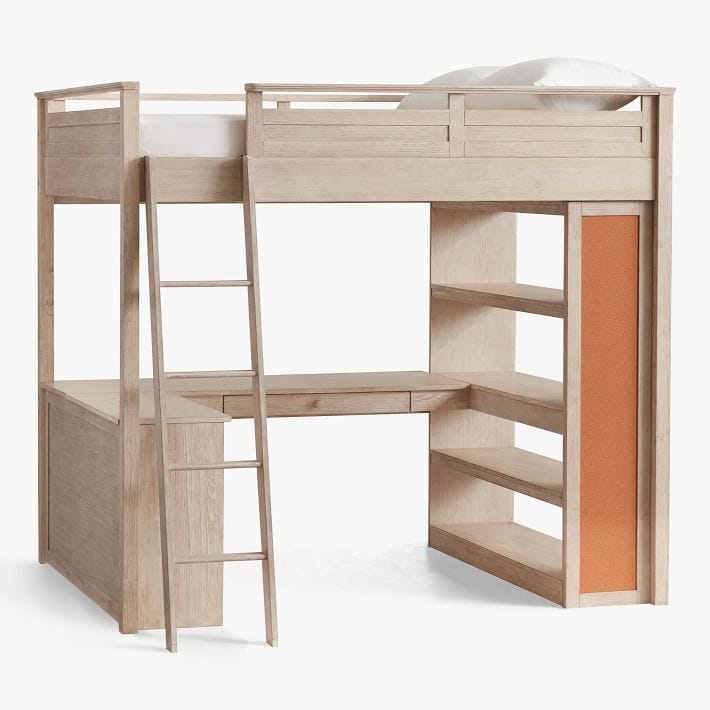 A bulletin board and open shelving system give the desk area a punch of pizzazz and white paint looks great on this full-size loft bed.
3/15 MOST INNOVATIVE
Nerice Oak Twin Loft Bed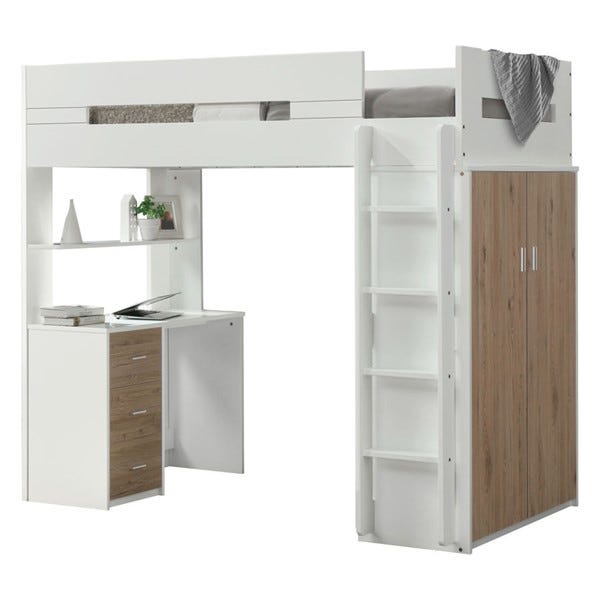 We envision this sleeper in a modern farmhouse. This Nerice oak loft bed, with built-in desk and wardrobe, is accented with warm-hued drawer fronts.
4/15 BEST For VALUE
Full Size Study Loft Bed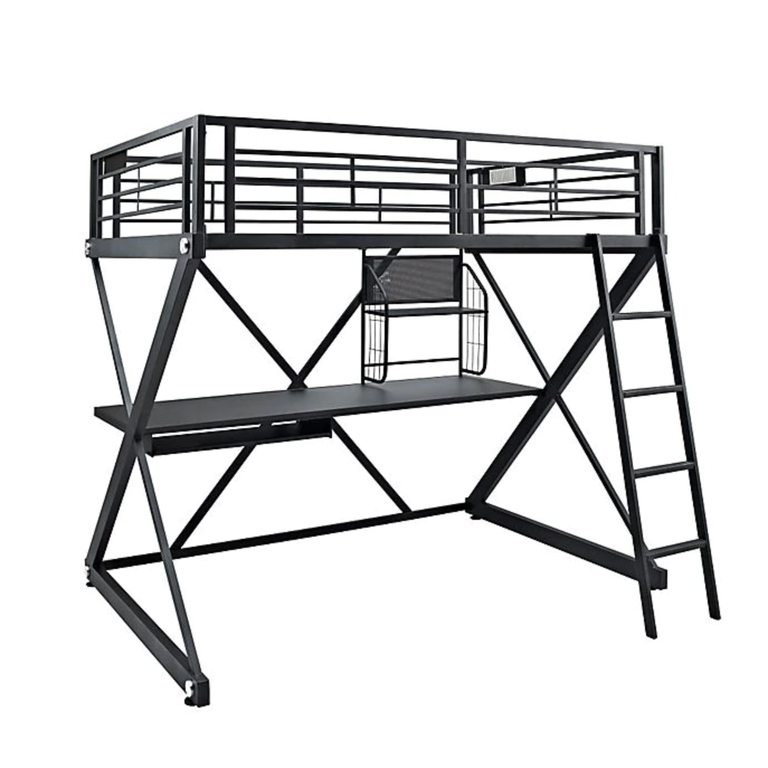 This suspended shelf makes the perfect workstation while employing practical storage. Sculptural legs make this full-size loft bed stand out.
5/15 BEST STEEL
Chase Loft Bed in Colors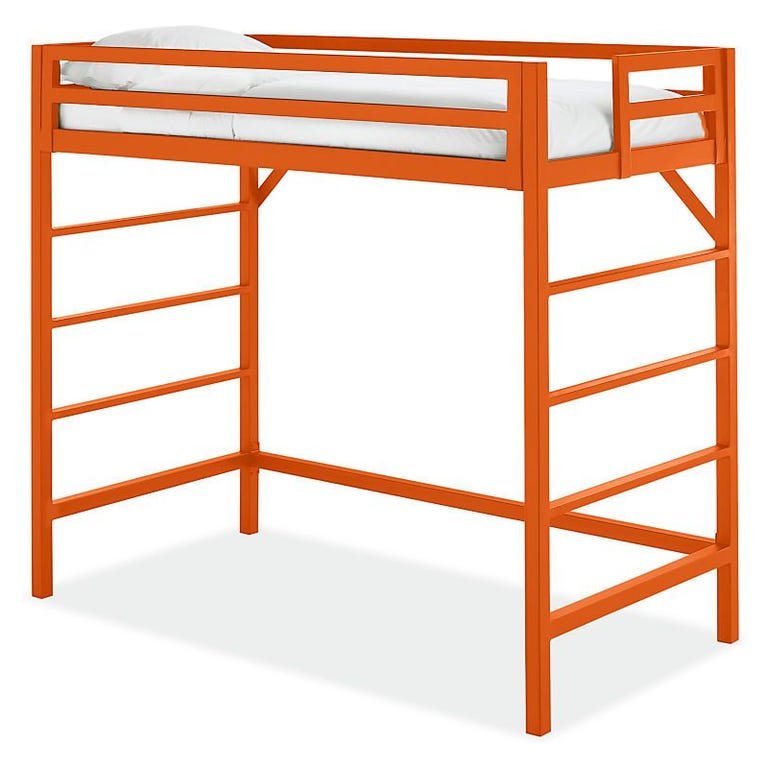 This twin-size option is available in several colors, including the bold tangerine seen here, and is made from steel for added durability. Raise the bar with arresting color with the Chase Loft bedding.
6/15 for BEST STORAGE
Bowen Loft Bed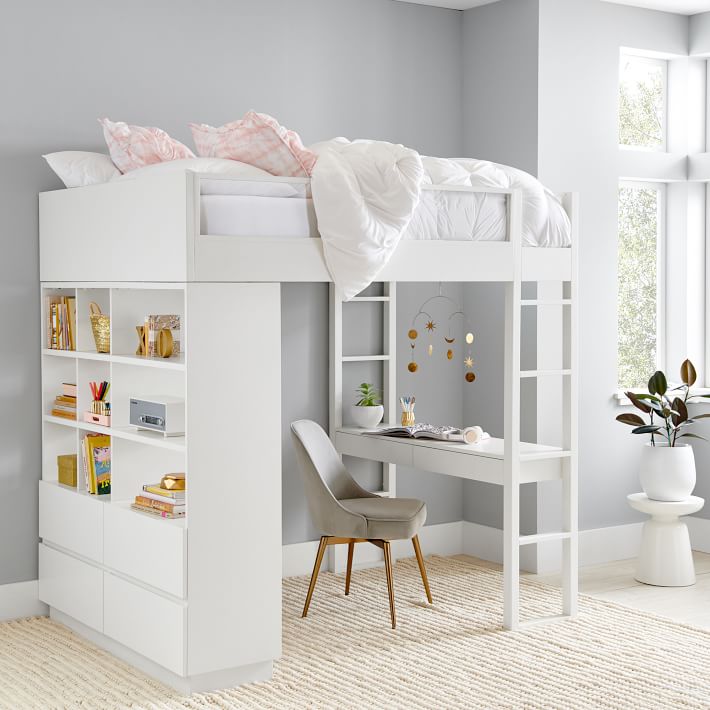 Constructed with mortise and tenon joinery, this sleeper earns extra points for strength and overall safety. A clean-lined white structure gives the Bowen Loft bed wide appeal and the ability to play well in a variety of interior styles.
7/15 for BEST X SHAPE
X Loft Bed over Workstation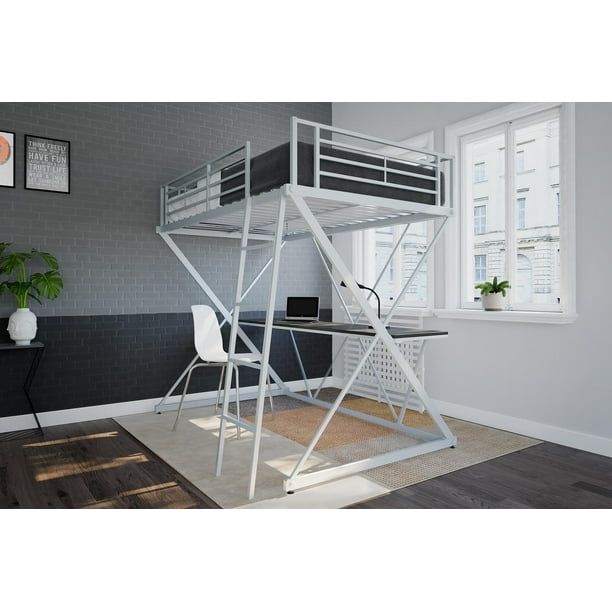 Over 6 feet high, this bed will make your space feel like a child without. Jump right into your workday in style with this space-saving X loft bed.
8/15 for Mid – Century
Mid-Century Loft Bed – Acorn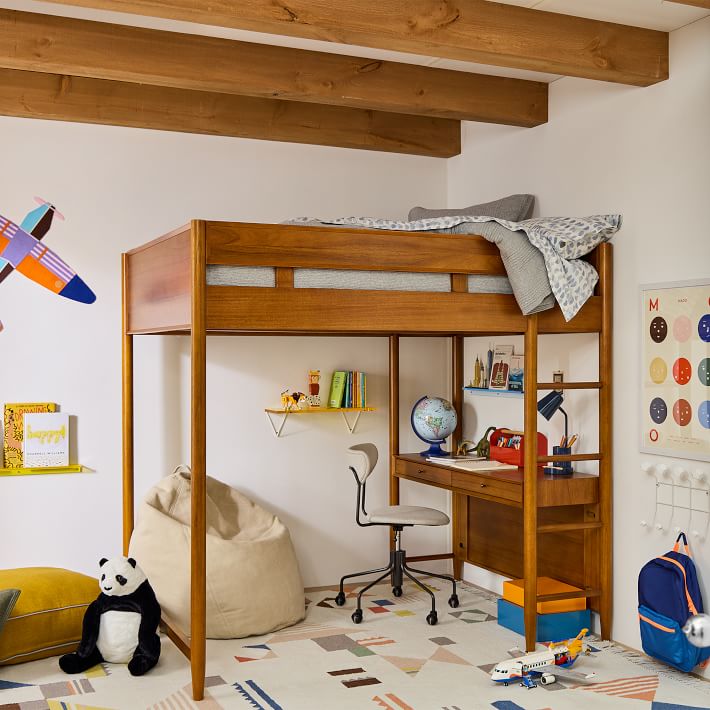 Slide a dresser under the (full size!) mattress for optimal storage. This neat loft bed is crafted from sustainably sourced wood in an acorn finish, and it's perfect if you can't resist mid-century style.
9/15 for BEST MOVEABLE DESK
Twin Metal Kids Low Loft Bed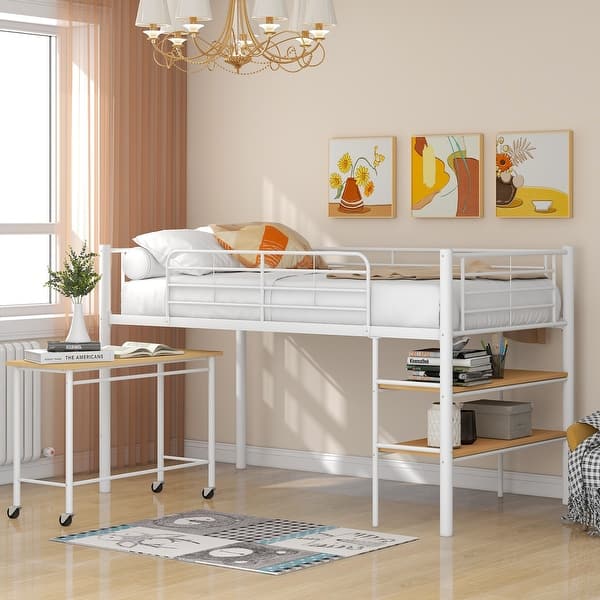 Happily walk away from your desk without clinging to one area. The transition and ease of this white bed proves it's a functional staple for your space. It includes a moveable desk and shelves for your precious house plants!
10/15 for BEST LUXURY
Avalon Upholstered Loft Bed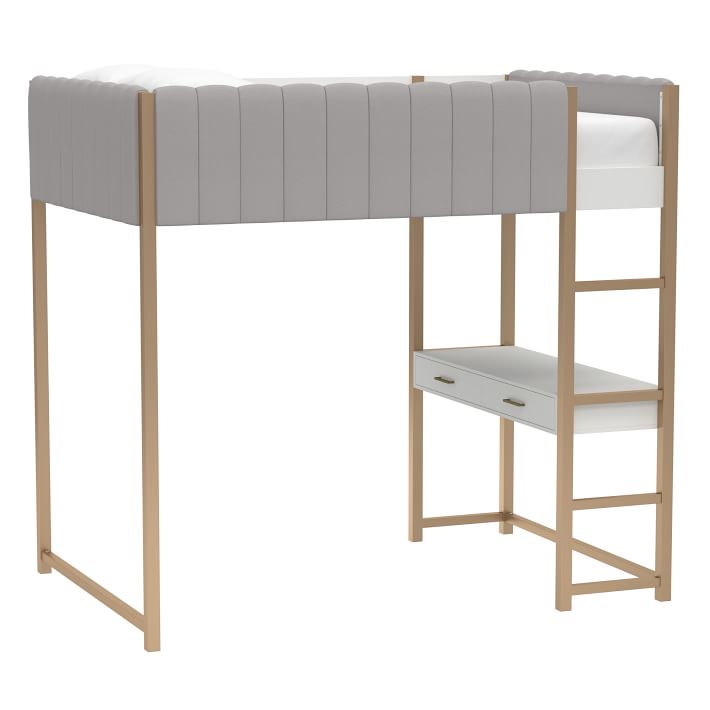 Tufted velvet adds another layer of luxury, here's a champagne aesthetic that's perfect for a variety of aesthetics from Art Deco to Chic Maximalist.
11/15 for BEST Ladder
Full Platform Loft Bed
Available in full swing, this more-frugal option is easily assembled with the help of a friend. A 5-step ladder makes moving this loft bed easy!
12/15 for BEST DRAWERS
Antique Grey Twin Louver Low Loft Bed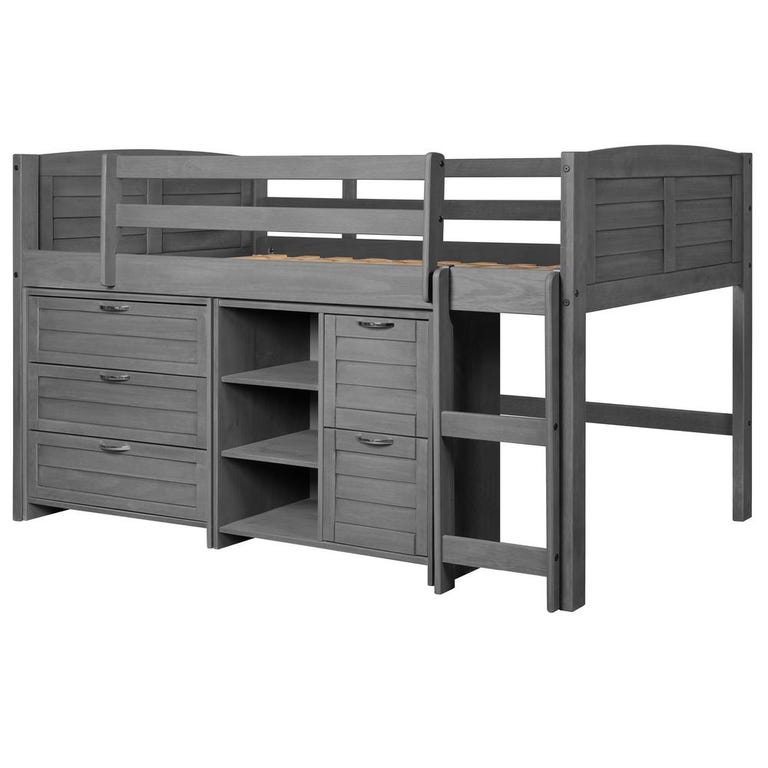 This pinewood-framed Louvre loft bed in an antique-grey finish boasts extra functionality without the need for a tall ladder.
13/15 BEST For Color
Nickelsville Twin Loft Bed with Desk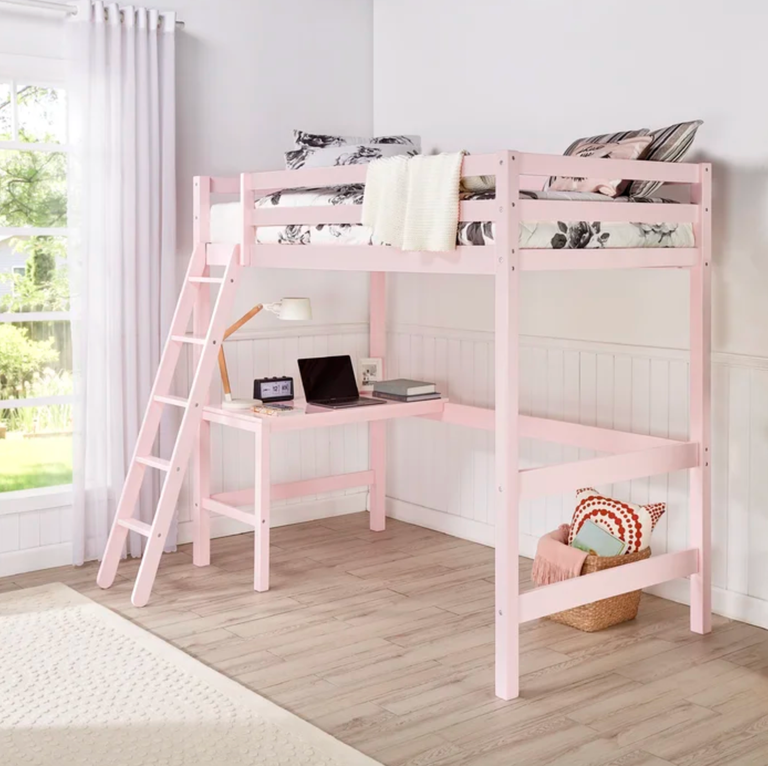 Or opt for a pale pink beauty to invite fun and color into an all-white bedroom. The cute workstation will make your WFH space less of an eyesore.
14/15 BEST Overall
Arlen Twin 5 Drawer Loft Bed with Bookcase
Can open as home for bookshelf and anything else! Inns, molecules, shoe-sales are endles.
15/15 MOST STYLISH
Waverly Loft Bed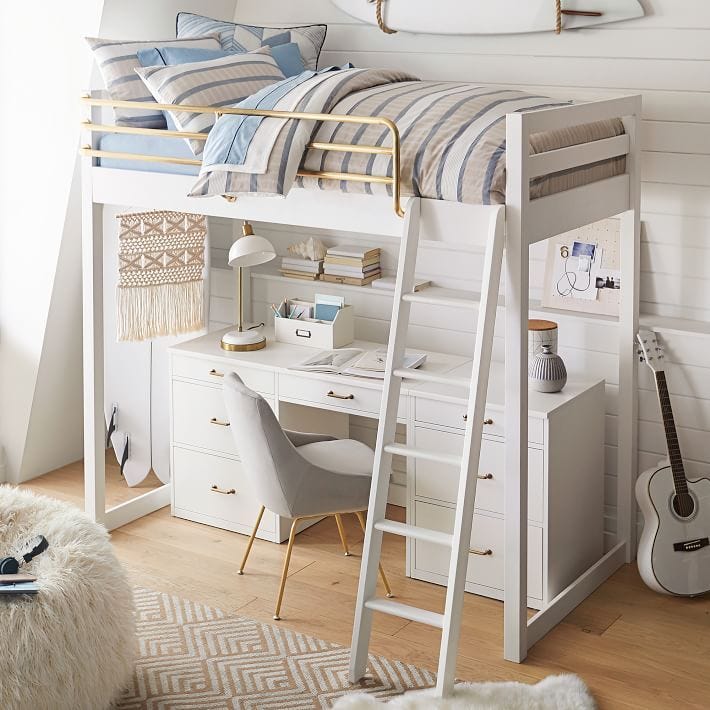 The stark lines and simple white finish of the plywood-and-spruce construction will keep it a classic for years to come. Choose from twin or full sizes. Meet the Waverly Loft bed, with its glamorous, brushed-brass railing.
If want some tips of Workout, Lifestyle, Nutrition, Relationship tips or Beauty tips so check out Moms Workout our second blog.
Hope you get idea how to decorate bedrooms with this loft beds idea article, if you have any isssuee so just comment below.