Nursery book shelves are great for storing children's books and adding a decorative touch to the room. They come in a variety of styles, such as floating shelves, animal-shaped bookcases, and rainbow-colored shelves, and can be made from different materials, like acrylic, metal, and wood. They also can be DIY'd as well, from Pinterest or YouTube tutorials. They are functional and stylish storage solutions for the nursery that can adapt as your child grows.
How to Choose the Perfect Bookshelf for Your Nursery
Choosing the perfect bookshelf for your nursery can be a daunting task, but it doesn't have to be. The first thing to consider is the size of the bookshelf. Measure the space you have available in the nursery, and make sure to choose a bookshelf that will fit comfortably in the room. Next, consider the style of the bookshelf. Will it complement the overall aesthetic of the nursery? There are many options available, from traditional wooden bookshelves to modern floating shelves and animal-shaped bookcases. Think about the theme or color scheme of your nursery and choose a bookshelf that will complement it. Lastly, consider the functionality of the bookshelf. Will it provide adequate storage space for your child's books and toys? Will it be easy to clean and maintain? By considering these factors, you will be able to choose the perfect bookshelf for your nursery.
1. Nursery Bookcase & Dresser Combo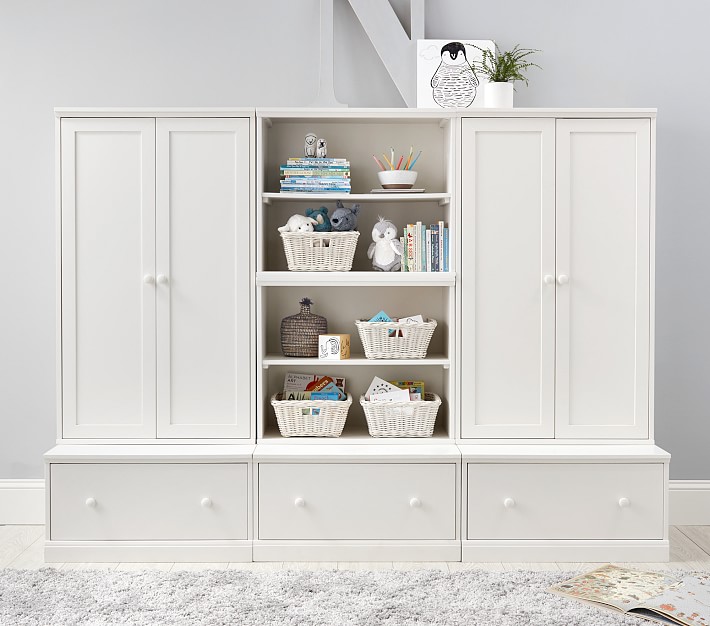 As a parent, it's important to be able to multitask. A nursery bookshelf can help you do just that by providing both storage and style. These shelves can store all of your baby's items, such as books, clothes, and toys, in a functional and sturdy cabinet system with doors, drawers, and more. As your child grows, the shelves can adapt to their changing needs and continue to be a useful addition to the nursery. Investing in a high-quality bookshelf is a worthwhile decision for the long-term benefits it will bring.
2. Floating Nursery Book shelves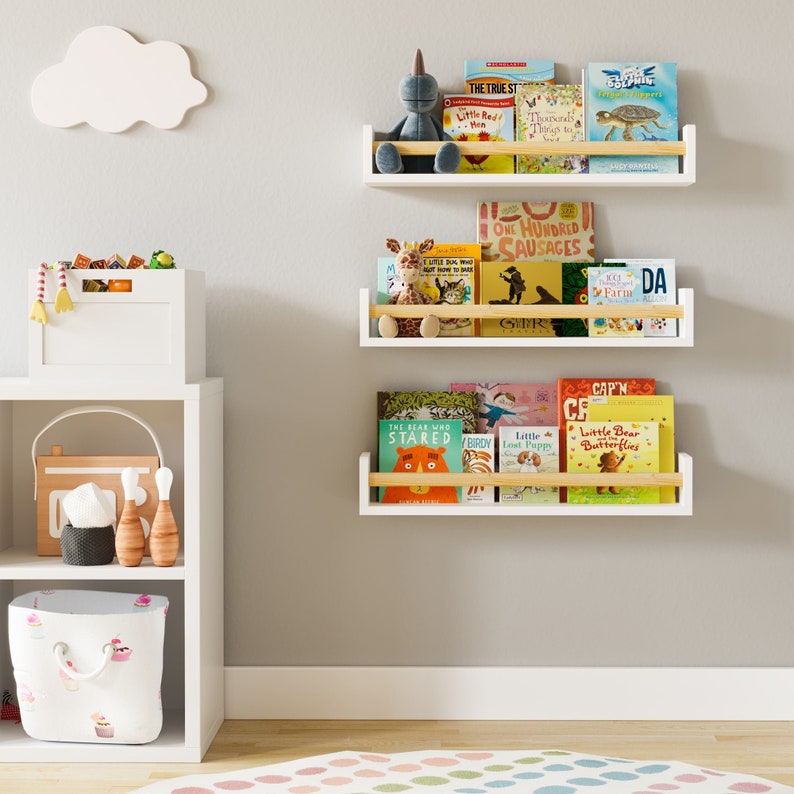 Floating bookshelves not only add a decorative touch to any room, but they also provide an easy way to display books and art. They are particularly charming in a baby's nursery. With a variety of materials available, such as acrylic, metal, and wood, you can choose from many options to suit your preference. You can even create your own unique shelves by following DIY tutorials on Pinterest or YouTube. This hand-crafted set from Etsy is especially suited for a baby nursery.
3. Tree Nursery Bookcase
The nursery bookcase from Fawn and Forest is impossible not to admire. Its tree shape is perfect for a nature-themed nursery, providing unique and creative ways to store books in its branches.
4. Stylish Nursery Bookrack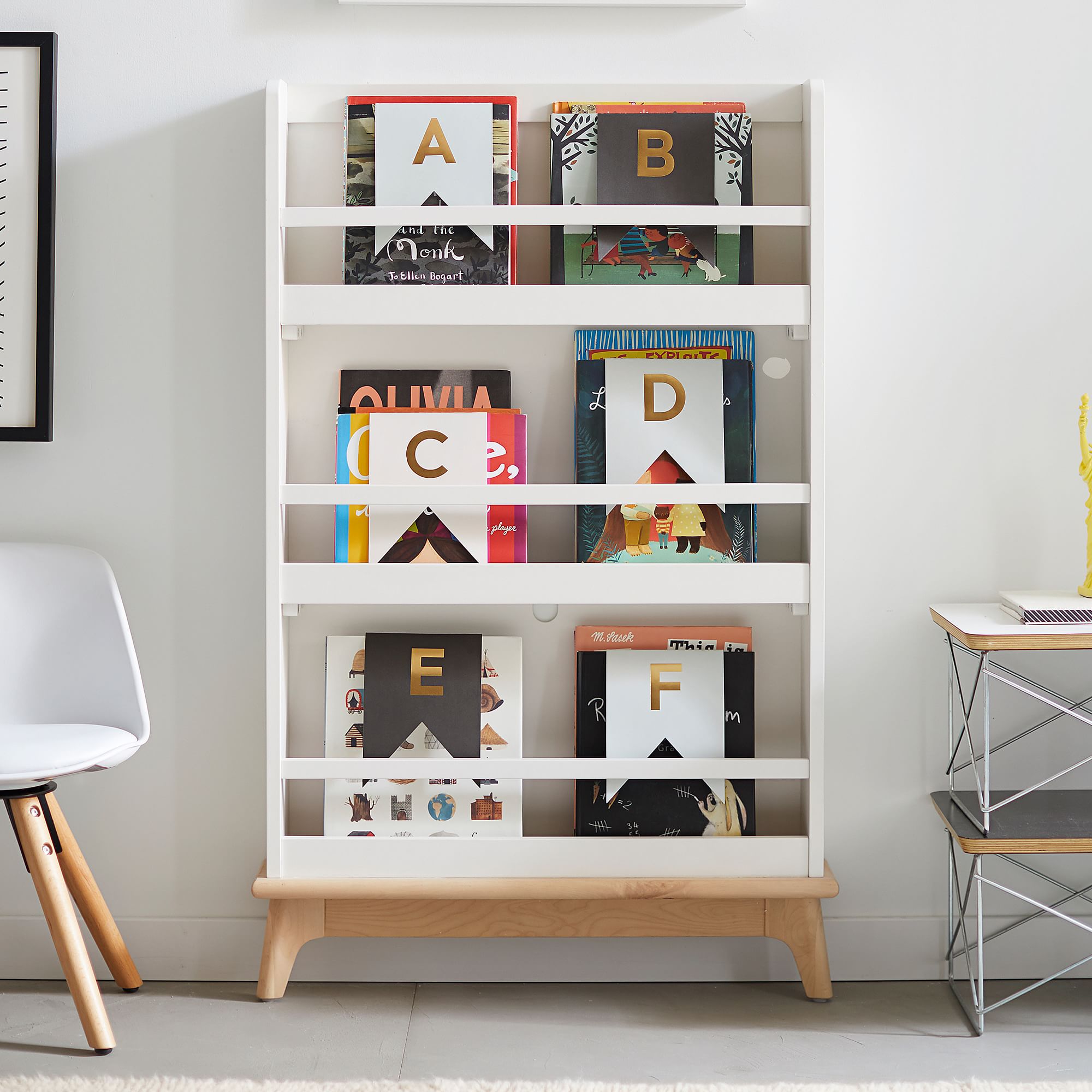 A sophisticated bookcase can be a great addition to the nursery, while also being practical and long-lasting. The design with bars across the front holds books securely and makes cleaning up easy for busy parents. This style is a great option.
5. Rainbow Nursery Book shelves
Add a pop of color to your nursery with rainbow floating bookshelves. You can use all the colors of the spectrum or choose a few that complement your existing color scheme. The result is bold and vibrant. You can find rainbow ledge shelves available to shop and explore more rainbow nursery inspiration.
6. Elephant Baby Room Bookshelf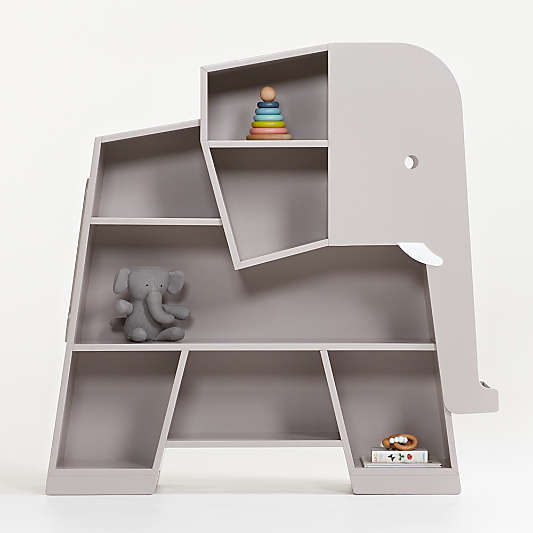 Animal-shaped bookcases are a playful and adorable addition to a baby's nursery, especially if you're creating a safari-themed room. This elephant-shaped bookcase is particularly charming and can hold a large amount of books.
7. Stack-Up Nursery Bookshelf Cubes
This stacking solution is ideal for the nursery, its block-like appearance gives it a child-friendly feel. The books and toys can be stored within reach without much structure which will make things less stressful for you when the baby arrives.
8. Easy-Access Nursery Book Caddy
Include your baby in the book selection process and reduce stress by using a low-level nursery book storage solution. This will enable your baby to easily access their books after storytime or playtime and allows them to participate in the process of selecting and cleaning up their own books.
9. Leaning Nursery Book shelves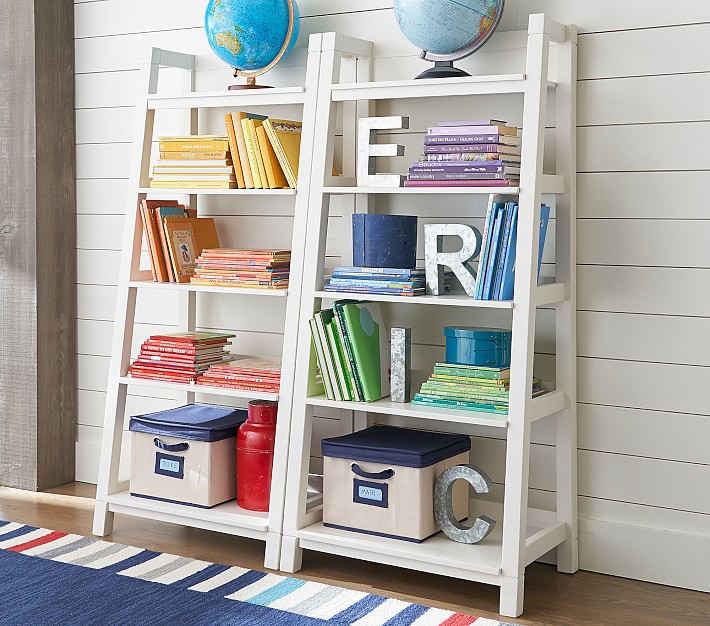 Parents who are concerned about the safety of their toddler's room can find relief with this nursery bookcase design. The furniture is secured in place and the design of the bookcase itself prevents it from falling over, providing peace of mind and a cute addition to the room.
10. Create a Nursery Book Cart
IKEA utility carts are a versatile and affordable storage solution for nurseries. They can be used for various purposes such as a diaper station, transporting toys from room to room or as art carts for older children. Consider using one of these carts to store your baby's books in a stylish way.
Benefits of Incorporating a Nursery Book Shelves
Incorporating a nursery bookshelf into your baby's room has many benefits. Firstly, it provides a functional storage solution for your child's books and toys, keeping the room organized and clutter-free. Secondly, it can serve as a decorative element in the room, adding a unique and charming touch to the overall aesthetic. Thirdly, it can also be used to display art and other items, making it a versatile piece of furniture. Additionally, as your child grows, the bookshelf can adapt to their changing needs, providing storage space for their growing collection of books and other items. Furthermore, a bookshelf can also encourage your child to develop a love for reading and the practice of keeping the books organized. Overall, a nursery bookshelf is a practical and stylish addition to any baby's room that can provide long-term benefits.